Great for branding, in-office directions and more.
• Tough, clear 3mm acrylic that looks like glass
• Drilled holes available for mounting
• Beveled edges for a smooth, professional look
• Available in 8 sizes, from 3" x 8" to 24" x 36"
Put your stamp on the office with eye-catching signs.
Direct visitors, customers and clients with high-quality, custom acrylic signs. They're made of a lightweight and shatter-resistant polymer, and specialized printing ensures your design or text won't fade. Our signs are actually printed on the back and mirrored to show through the clear surface. To keep them looking great, all you have to do is occasionally use mild soap and water on the front.
Acrylic Signs

Orientation

Size

6" x 24"
3" x 8"
5" x 8"
18" x 24"
6" x 6"
12" x 18"

18" x 27"

24" x 36"

Material

Clear Acrylic
Frosted Acrylic

Drilled HolesAccessories
Starting at $ 21.00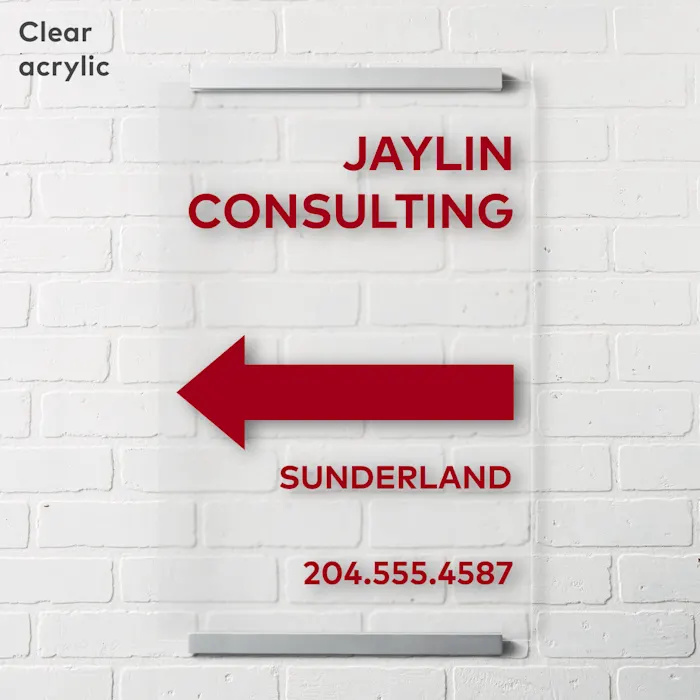 Clear Acrylic
Made of lightweight and durable thermoplastic, our clear acrylic allows for glass-like transparency. Your design is printed directly onto the acrylic with a lasting finish.
Best for: Business names, logo displays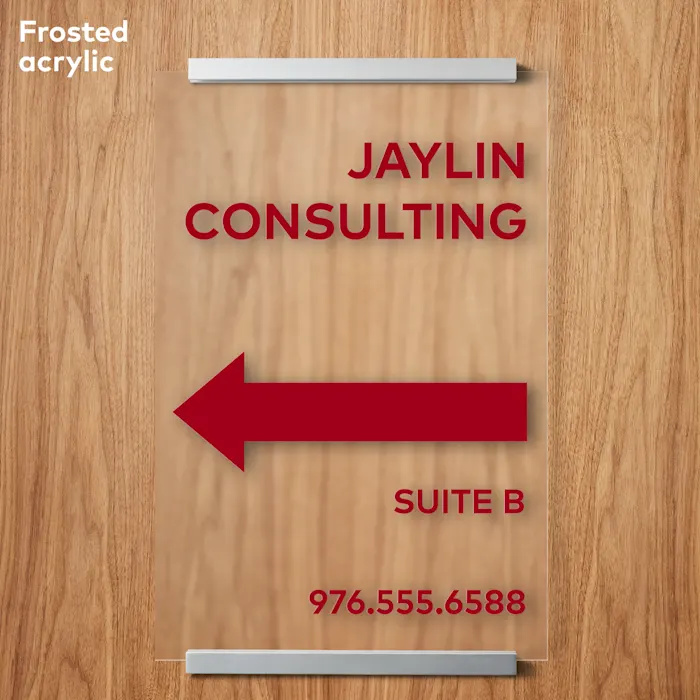 Frosted Acrylic
Frosted acrylic is not completely see-through but allows a certain amount of translucency. It is great for diffusing light, which gives your sign an attractive, frosted effect.
Best for: Directions, reception areas

Are acrylic signs right for you?
VersaStudios, Division of GoSexy.CA offers a variety of customizable signs. Check out some of the options below.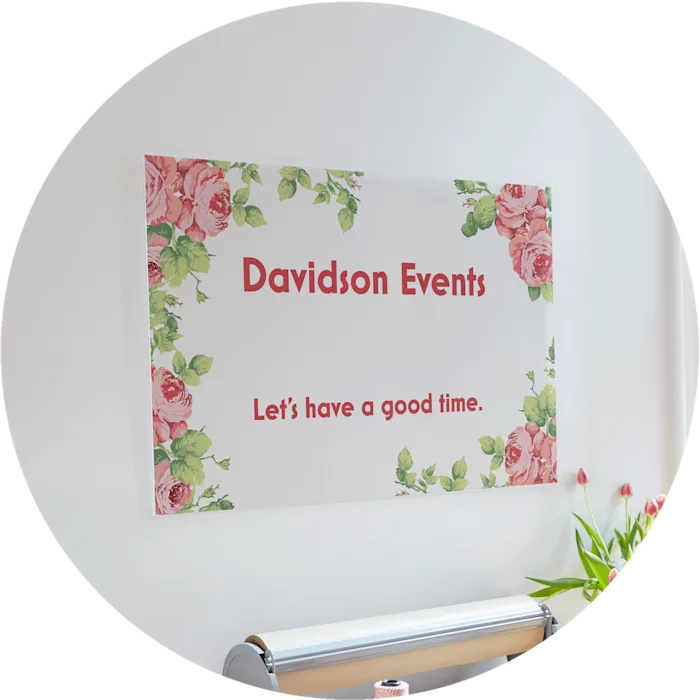 Acrylic Signs

• 8 sizes, up to 24" x 36"
• Clear or frosted acrylic
• UV ink

Best for: Reception areas, offices