Our most durable way to display names, logos and more.
• 2 sheets of rustproof aluminum, over a solid plastic core
• 3 mm thick, with drilled holes available for easy mounting
• Sharp, fade-resistant printing – for indoor or outdoor use
• Brushed aluminum gives empty spaces a metallic look
• Coated aluminum provides a white, semi-matte background
Metal Signs
Orientation

Size

18" x 27"
6" x 24"
6" x 6"
5" x 8"
18" x 24"
3" x 8"
12" x 18"

Material

Brushed Aluminum
Coated White Aluminum

Drilled HolesAccessories

Wall Clamps (2)

Spacers (4)

Starting at $25.00





Use our versatile, fade-resistant signs in or outside the office.
Custom metal signs are perfect for stores, offices, reception areas and even building exteriors. You can also use them to mark properties, give directions, designate parking spots and more. Rust-free materials stand up to the elements, while state-of-the-art presses give you lasting print durability.
Brushed aluminum gives you a metallic look on non-printed areas, while coated white aluminum provides a unique, matte white finish. The reinforced plastic core, combined with fade-resistant ink, makes our custom metal signs suitable for both indoor and outdoor use.
You can easily create a personalized aluminum sign for your business by uploading your own artwork or choosing from our wide selection of professionally designed templates.
Setup options
Easy to drill through and attach to posts with nuts and bolts.

Use screws with washers to mount on wood or concrete.

Add wall clamps (all 1" wide and 1" tall) to your order to make hanging signs easier. (When mounted, each clamp covers less than half an inch.)

Set up your signs anywhere with our lightweight easels.

Get pre-drilled holes and use stainless steel spacers. (See "Add accessories" section.)
Which material is right for you?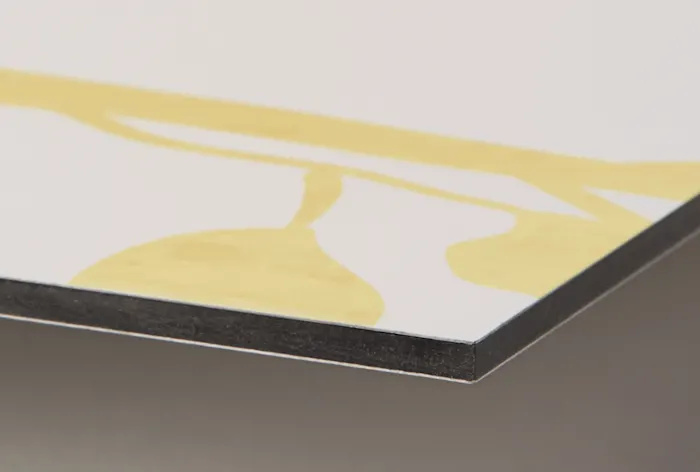 Clear white Aluminum
Made of lightweight yet durable sheets of aluminum and a solid plastic core, our clear white aluminum signs are great for indoor or outdoor use. The white coated paint provides a semi-matte background that gives your sign a unique look.
Best for: Real estate, construction sites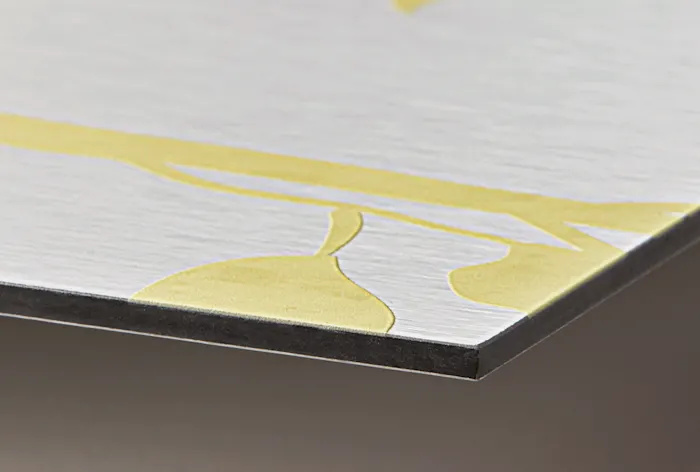 Brushed Aluminum
Made of 2 sheets of rustproof aluminum (3 mm thick) over a reinforced plastic core, you can place these durable signs indoors or out. The distinctive brushed aluminum finish also features fade-resistant printing.
Best for: Business names, logo displays
Are metal signs right for you?
VersaStudios, Division of GoSexy.CA offers a variety of custom sizes and materials. Check out some of your options below.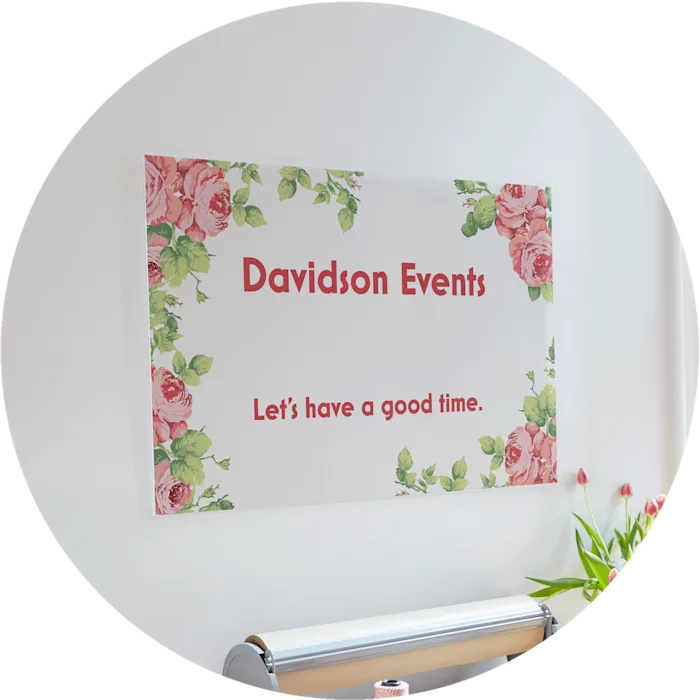 Acrylic Signs

• 8 sizes, up to 24" x 36"
• Clear or frosted acrylic
• UV ink

Best for: Reception areas, offices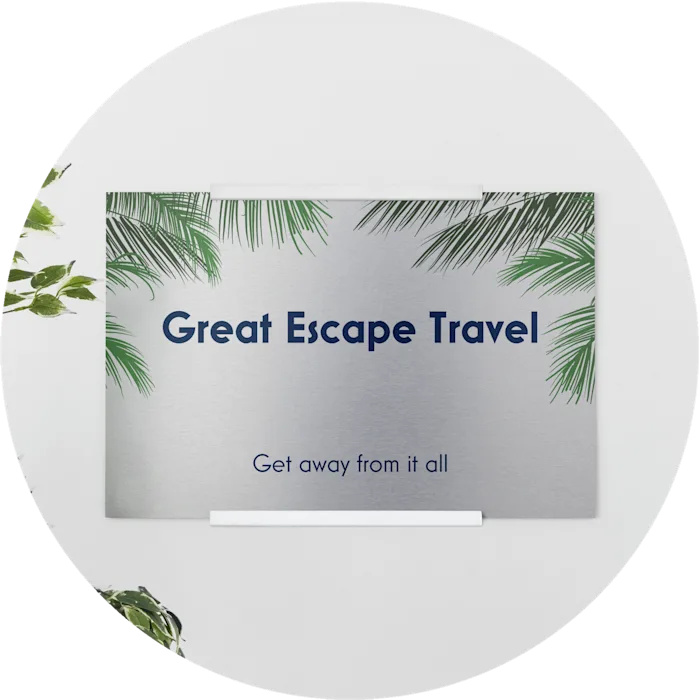 Metal Signs

• 8 sizes, up to 24" x 36"
• Brushed or coated white aluminum
• UV ink

Best for: Stores, building exteriors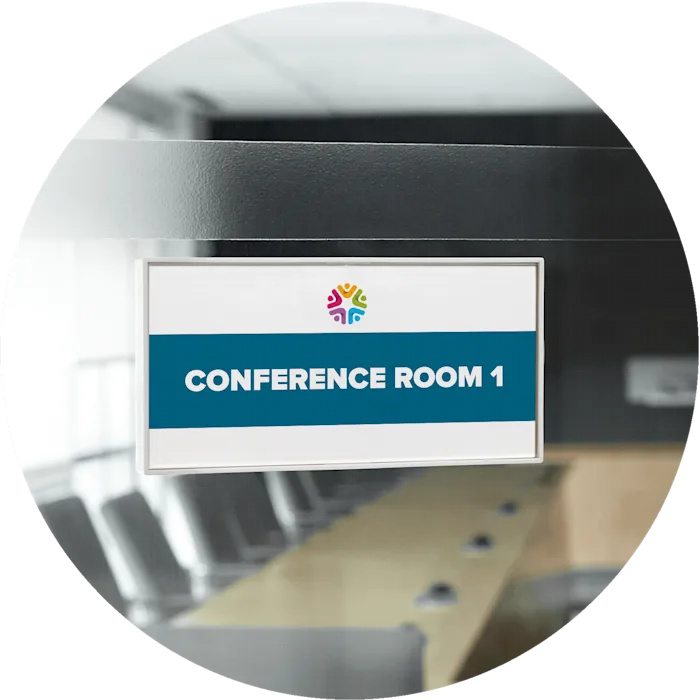 Plastic Signs

• 8 sizes, up to 10" x 10"
• Solid plastic frame
• Full-color print

Best for: Room names, maps