Maximize your most visible space.

•
Self-leveling film helps eliminate air bubbles

•
Sticks to flat glass, but easy to remove
• Clear or white decals available

Window Decals

Orientation
Size

12" x 12"
12" x 18"
8" x 8"
5" x 5"
18" x 24"
20" x 30"
24" x 24"
24" x 36"
36" x 48"

Material

Cling (static,no adhesive)
Vinyl (adhesive)
Perforated (adhesive)

Application Surface

Outside glass
Inside glass

Background OptionAccessories
Starting at $6.25






Turn heads and share key information with professionally designed custom window decals.
Working in a storefront or office setting that features large windows, glass walls or counters? Make the most of that valuable real estate and promote in-store sales, special events or even your business hours with custom window decals. Inviting signage can entice passersby to stop in to see what your business is all about – and we're ready to help with business window decal options for a variety of needs.
Ready to start creating your window signs? First, choose your background material – see-through clear or an easy-to-read white. Next, decide on which side of the glass you'll use: Our decals are available in both weather-proof inside-glass or eye-catching outside-glass. (See below to learn more.) Then explore our wide range of customizable full-colour designs to find the one that's right for you. Finally, when your window decals arrive, just peel them off and apply with a squeegee. Your decals will require next to no maintenance – in fact, the self-leveling film adhesive makes it easy to remove your decals without smudges or streaks.
Printing: Inside- vs. Outside-Glass Options
Which printing approach is right for your custom window decals? Here's a primer on what each means.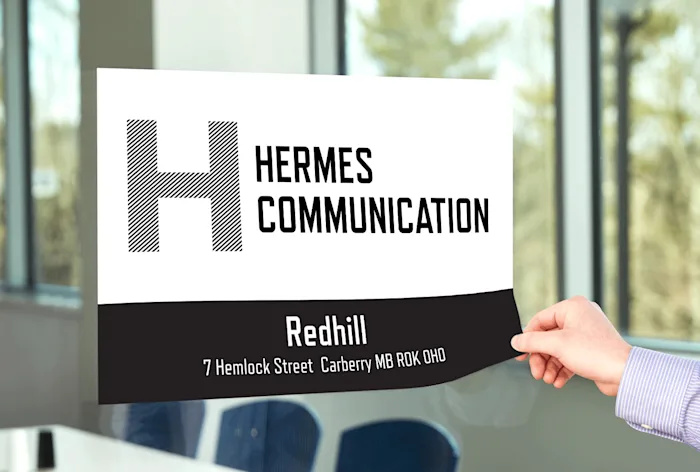 Outside-Glass (First Surface)
Decals cling on the back, with designs displayed on the glass surface. Designs are a bit brighter and can see from a distance.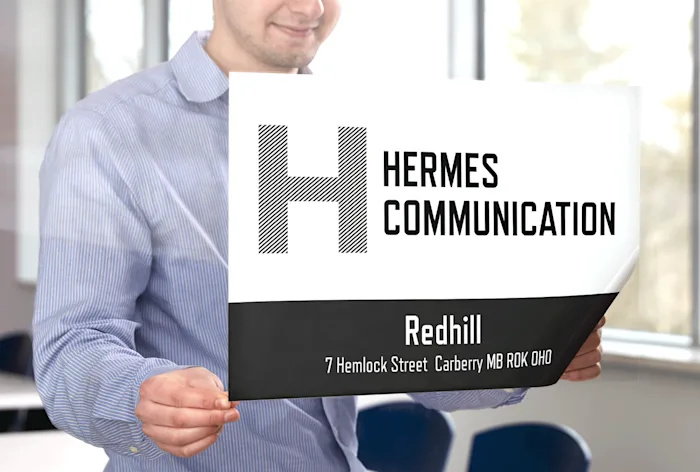 Inside-Glass (Second Surface)
Printed on the cling side, designs are seen through the glass surface. This protects the decal from weather and wear.
Decal Material: Clear vs. White Options
Trying to decide between clear or white window decals? Here are the benefits of each option.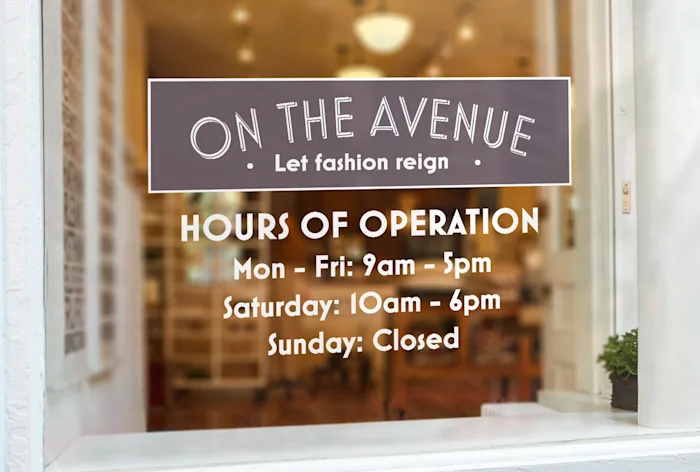 Clear
180-micron PET film. Clear custom window decals look like part of the glass, and they give people an unobstructed view into your shop or office.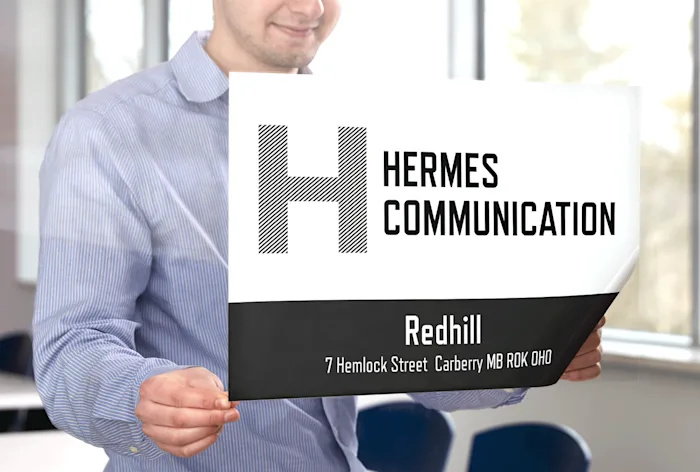 White
150-micron PET film. Solid backgrounds make business window decals easier to read. Plus, you're not limited to white – you can add the colour of your choice.