Create a consistent look for your team with personalized hats and headwear in a range of styles. From comfy custom beanies and knitted hats to top-quality baseball caps in every color, there's something for almost every need and occasion. What's more, many of these custom hats have no minimums, so you can order the numbers you need.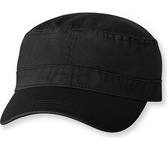 HATS
DRI DUCK (1)

FLEXFIT (29)
KATI (3)
LACOSTE (1)
NIKE (8)
OAKLEY (9)
RICHARDSON (8)
SPORTSMAN (10)
VALUCAP (11)
YUPOONG (9)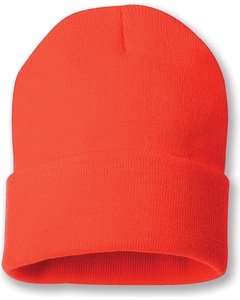 TOQUES
DRI DUCK (2)
KATI (2)
LACOSTE (3)
NIKE (1)
OAKLEY (1)
SPORTSMAN (5)
CHAMPION (1)
100% ACRYLIC
COTTON POLY
WOOL BLEND

Benefits of custom caps and beanies
Whether it's for keeping the sun out of your eyes in summer, or making sure your ears stay warm in winter, caps and beanies do a job. That's why custom embroidered hats are popular giveaways with customers, and a favorite with staff and colleagues. Hats are also ideally suited to sports events – when everyone's wearing their personalized caps, there's a clear team identity.
Tips for designing your personalized hat
Choosing a style
Pick a cap or hat color that complements your logo.
Consider when you (or your team) will be wearing your custom cap or hat – is it for sport, working outside, or as part of a uniform to wear at an event? It will affect whether you choose a professional style, or something more relaxed and breathable.
Customizing your hat
Make sure your logo design is clear and stands out.
If you have any text, choose a font style and size that's easy to read.
Upload any type of file including .pdf, .ai, .jpeg, .png and

Selecting the right decoration option
There are a couple of different options for printing your logo on your cap or beanie.
Embroidery: Detailed needlework gives your embroidered hat long-lasting color and texture. Popular option.
Single-color print: Delivers a durable design with a more painted-on feel.

Full colour Heat transfer: Photo-realistic print with a slightly rough texture.